/assets/MEE/images/mgb-default-thumb.png
NIDCD National Temporal Bone, Hearing and Balance Pathology Resource Registry
Phone number for
For more information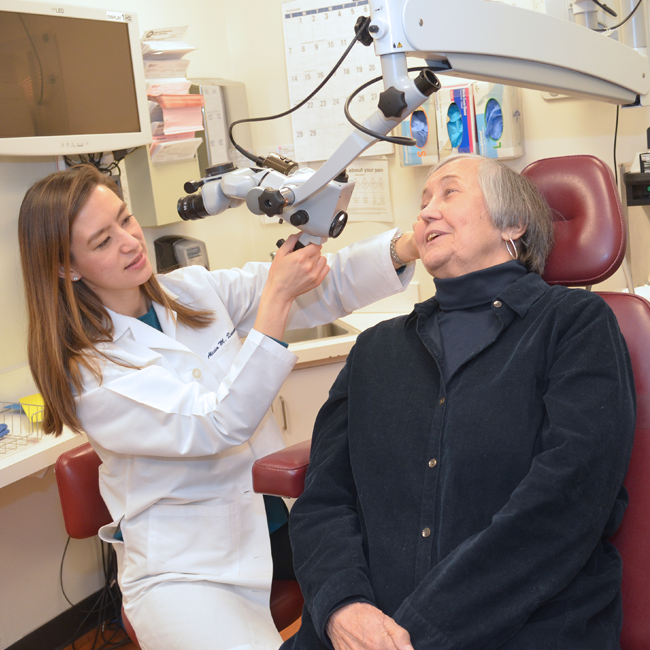 Help find new cures for ear problems by donating your temporal bones to scientific research. Millions of people around the world suffer from hearing and balance disorders. The Registry is a non-profit research organization seeking new knowledge to help such individuals. Learn more about our temporal bone donation program today.
Give the Gift of Hearing and Balance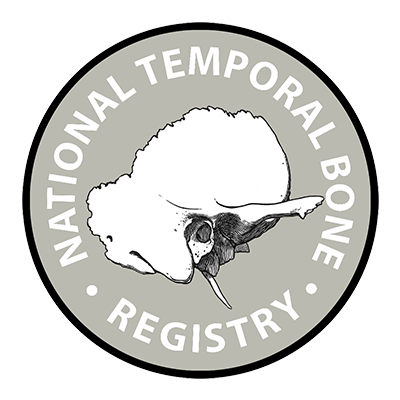 Mass. Eye and Ear is home to the National Temporal Bone, Hearing and Balance Pathology Resource Registry (the Registry), a non-profit organization that promotes research on hearing and balance disorders. Human temporal bones are an invaluable resource for learning about the pathology and pathophysiology of otologic disorders.
Established in 1992 by the National Institute on Deafness and Other Communication Disorders (NIDCD) of the National Institutes of Health (NIH), the Registry serves as a resource for the public and the scientific communities about the research being done on the pathology of the human auditory and vestibular systems.
It was created to continue, and expand on, the work of the former National Temporal Bone Banks Program, which was formed in 1960 by the Hearing Health Foundation, formerly known as the Deafness Research Foundation, and the American Academy of Ophthalmology and Otolaryngology to encourage temporal done donation.
Today, it is the home to more than 12,000 temporal bone cases, which scientists from around the globe analyze in order to find new treatments and cures for problems associated with hearing, balance, and the facial nerve.
Related Resources
About Us
Directors
Joseph B. Nadol, Jr., MD
M. Charles Liberman, PhD
Felipe Santos, MD
---
Administrative Staff
Csilla Haburcakova
Kristen Kirk-Paladino
---
Scientific Advisory Council
Newton J. Coker, MD
Howard W. Francis, MD
Marlan R. Hansen, MD
Akira Ishiyama, MD
Herman A. Jenkins, MD
Elizabeth M. Keithley, PhD
Joseph B. Nadol, Jr., MD
Michael M. Paparella, MD
P. Ashley Wackym, MD
Charles G. Wright, PhD
The Registry's national office is located at Massachusetts Eye and Ear in Boston, Massachusetts. We work closely with each of the nation's 23 temporal bone research laboratories, including:
Armed Forces Institute of Pathology, Washington, DC
Baylor College of Medicine, Houston, TX
Columbia University, New York, NY
Henry Ford Hospital, Detroit, MI
Hillis Miller Health Center, Gainesville, FL
Johns Hopkins University, Baltimore, MD
Kresge Hearing Research Institute, University of Michigan, Ann Arbor, MI
Massachusetts Eye and Ear, Boston, MA*
New England Medical Center Hospitals, Boston, MA
NIDCD National Temporal Bone Laboratory at UCLA, Los Angeles, CA*
Northwestern University Feinberg School of Medicine, Chicago, IL
Otologic Research Laboratories, Columbus, OH
Shea Ear Clinic Foundation, Memphis, TN
University of California San Diego, La Jolla, CA
University of Chicago, Chicago, IL
University of Iowa Hospitals and Clinics, Iowa City, IA
University of Massachusetts, Worcester, MA
University of Minnesota, Minneapolis, MN*
University of Oklahoma Health Sciences Center, Oklahoma City, OK
University of Texas Southwestern Medical Center, Dallas, TX
University of Wisconsin Hospital and Clinics, Madison, WI
UPMC Eye Center—Eye and Ear Institute, Pittsburgh, PA
Wake Forest School of Medicine, Winston-Salem, NC
*Denotes currently active laboratories.
The Registry provides the following resources and services:
Dissemination of public information on temporal bone donation and research
Enrollment of temporal bone donors
Publication of The Registry, a semi-annual newsletter for researchers and physicians
Conservation of existing human temporal bone collections
Professional educational activities for researchers and physicians
24-hour nationwide network which collects temporal bones
Contact Us

The Registry is supported by NIH Cooperative Agreement U24DC013983 from the National Institute on Deafness and Other Communication Disorders.
Tel: 800-822-1327 | TTY: 800-439-0183 | Fax: 617-573-3838
tbregistry@meei.harvard.edu