/assets/MEE/svg/default.svg
Phone number for
International Office
Each year, Massachusetts Eye and Ear welcomes and treats patients from all over the world who seek the most advanced, specialized treatment available. We understand that patients have unique requirements when undergoing treatment outside of their own country. To address these needs and ensure that international patients receive high-quality, cost-effective medical care, Mass. Eye and Ear established an International Patient Office in 1996.
Information About Boston
Boston has been called one of America's most "European" cities. It is a commercial and cultural center located on the Atlantic coast 210 miles northeast of New York City. Home to some of the world's finest universities, Boston also attracts multinational corporations and prestigious international conferences. Voted "safest U.S. city" by tourists, Boston offers many artistic and recreational activities throughout the year.
Learn more about traveling to Boston, including hotel information and area activities.
---
Contact Us
For more information on Mass. Eye and Ear's services for international patients, please contact:
International Office
243 Charles Street
Boston, Massachusetts 02114 USA
Phone: 617-573-4416
Fax: 617-573-6348
Email: international@meei.harvard.edu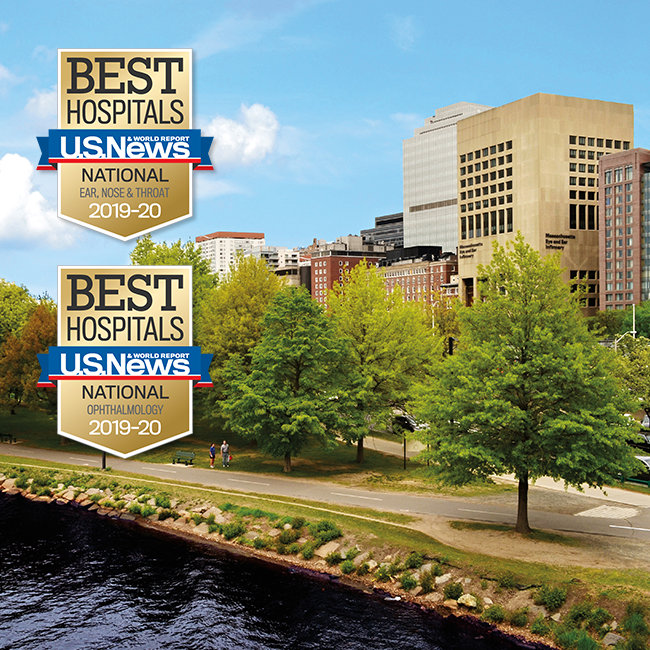 Top Ranked Hospital in the Nation
U.S. News & World Report once again ranks Mass. Eye and Ear best in the region for eye and ear, nose and throat care.
Read more

Read more about the rankings