/assets/MEE/images/press-releases/virus-thumb-web.png
Information and Resources
Information and Resources
COVID-19 2019 Novel Coronavirus
Safe Care Committment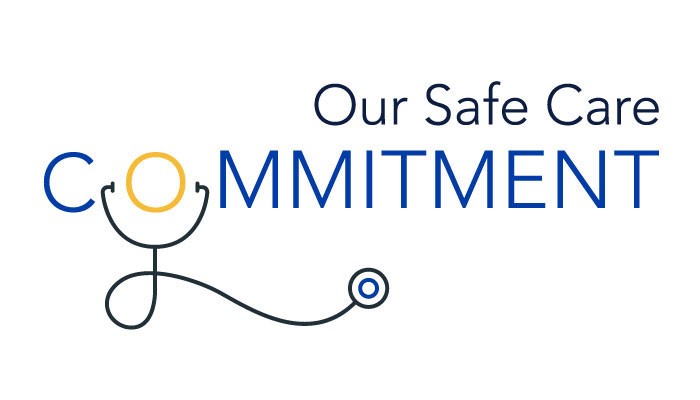 For patients visiting any of the hospitals in the Mass General Brigham system, we are committed to the highest standards to ensure the safety and well-being of all patients, visitors and staff.
We screen to protect you, your families, and our staff:
We screen all employees daily – anyone with symptoms of a possible respiratory illness is not allowed to work until they are better.
We screen on arrival all patients and visitors for symptoms of possible COVID-19:

Admitted patients are tested prior to admission and screened daily.
Outpatients are screened prior to and upon arrival, and if symptomatic, are cared for via virtual visits or in designated areas where we use CDC-recommended personal protective equipment (PPE) to prevent spread.

We limit visitors coming into the hospital and clinics, and screen for symptoms of possible COVID-19. We ask visitors with symptoms to defer their visits.
We clean our hands and spaces and make it easy for you to do the same:
We have increased the frequency and intensity of cleaning of all high touch areas throughout the institution.
We require frequent hand-cleaning, and have added hand sanitizer stations so patients and staff can clean their hands easily and frequently.
We protect everyone in our environment:
We require all people on campus – employees, patients, and visitors – to wear a mask.
We have rearranged spaces to accommodate physical distancing and prevent transmission of hidden infections by removing chairs from waiting rooms, and in some high-use areas, installing plexiglass barriers.
Important Information and Notices
Mass. Eye and Ear continues to closely monitor the COVID-19 outbreak and is coordinating with the U.S. Centers for Disease Control and Prevention (CDC) and state and public health officials to ensure our community stays healthy and safe.
If you are experiencing symptoms of COVID-19, please call your primary health care provider. For your safety and the safety of others, please do not come to the emergency department unless you have been instructed to do so.
If you have life-threatening symptoms like difficulty breathing or chest pressure, please call 911. Thank you for helping us keep our community safe by limiting the spread of the virus.
Since the outbreak of the pandemic, Mass. Eye and Ear has remained open to provide care for patients in need of urgent care. In the coming weeks, the hospital will offer high priority care and treatment for additional patients and will begin elective procedures later this summer.
---
Some additional, proactive steps that everyone can take to help prevent the spread of COVID-19 and other infections:
Wash your hands with soap and water often. If unable to wash, use an alcohol-based hand sanitizer.
Avoid touching your face, eyes or mouth with unwashed hands.
Clean your work area with disinfectant regularly.
Avoid close contact with people who are sick, and keep your distance from others if you are sick.
Cover your mouth and nose with a tissue when coughing or sneezing. Throw the tissue away, and then wash or sanitize your hands. If a tissue is not available, cough or sneeze into your upper sleeve.
Avoid shaking hands even in a business setting.
To learn more about the coronavirus, please visit the Center for Disease Control or World Health Organization websites.
Mass General Brigham attests that it meets the criteria described by the Massachusetts Department of Public Health Hospital Reopening Guidance for Phase 1 of reopening.

In response to COVID-19, you may schedule a virtual (telemedicine) visit for non-urgent appointments with a Mass. Eye and Ear physician.
Visitor Policy
In our ongoing efforts to reduce the spread of COVID-19, Mass. Eye and Ear is implementing additional changes to our visitor policies. We will no longer allow routine visitors into the hospital and other locations for the foreseeable future. We understand how important family and friends are to patient care, so there will be exceptions made as needed. As a reminder, all visitors must be over 18 years of age. Any visitors will also be encouraged to remain six feet from patients at all times and wash or sanitize their hands before visiting a patient room. Thank you for your continued understanding and cooperation.
---
Masks Required for All Patients and Visitors
All patients and visitors in any Mass. Eye and Ear location will be supplied with a procedural or surgical mask, which must be worn as part of our continued efforts to protect our health care workers, our patients and to combat any additional community spread.
Patients: All patients, including those in all inpatient areas, emergency departments, ambulatory settings and peri-procedural areas must wear the mask provided. Inpatients must wear the mask while outside of their room or during prolonged face-to-face encounters in their rooms. All other patients must wear the mask for the duration of their visit or encounter.
Visitors: All visitors, including vendors, contractors, EMS personnel and law enforcement, must immediately put on the mask provided and wear it continuously until leaving the building.
---
Reduction in Elective Surgery and Appointments
As part of our ongoing commitment to reducing the spread of coronavirus and in compliance with Governor Baker's March 24 emergency declaration, Mass. Eye and Ear postponed elective, non-urgent appointments, surgeries and procedures. Patients impacted by these on-going changes will be contacted directly. We appreciate your patience and understanding and appreciate everyone's role in managing this public health crisis. These moves will help keep our patients and staff healthy and will ensure resources are available to care for patients who need it most urgently. This change does not apply to emergency surgeries and will be evaluated on an ongoing basis.
Related Reading