/assets/MEE/images/press-releases/virus-thumb-web.png
Information and Resources
Information and Resources
COVID-19 2019 Novel Coronavirus
Safe Care Commitment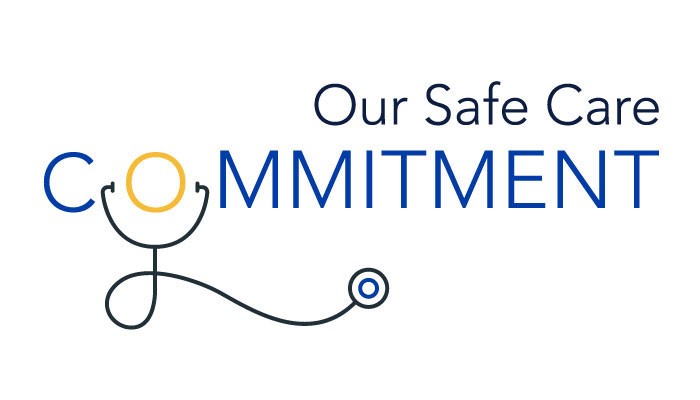 For patients visiting Mass Eye and Ear and any of the hospitals in the Mass General Brigham system, we are committed to the highest standards to ensure the safety and well-being of all patients, visitors and staff.
We screen to protect you, your families, and our staff. We clean our hands and spaces and make it easy for you to do the same. We protect everyone in our environment.
Visitor Policy
Effective October 20, one patient visitor or support person is preferred in select outpatient areas, however up to two visitors/support people may be allowed. Outpatient areas where two visitors are allowed include office visits.
Some outpatient areas still allow only one patient visitor or support person. These areas include the emergency department, surgical or procedural rooms, or clinics. Up to two visitors at a time per patient are allowed in inpatient floors.

---
Mask Policy
As part of our continued efforts to protect our patients, visitors, staff, and the community, facility-issued face masks are required in all Mass Eye and Ear locations, including in inpatient areas, emergency departments, outpatient settings, and peri-procedural areas.
When you arrive at our facilities, you will be given a procedural or surgical facemask to wear. If you have a face covering from home, you will be asked to replace it with the facemask we provide to wear during your stay or visit. Patients and visitors who choose to wear their own face covering must wear the facility-issued facemask on top.
---
Screening for Patients and Visitors
All patients and visitors are screened for symptoms of respiratory illness before their appointment or inpatient visit. We ask that you use our Mass General Brigham Prescreen app before your arrival. The app is available in English and Spanish. It walks users through a series of questions to screen for symptoms of illness. Screening questions must be answered on the day of your appointment or visit. After answering the screening questions, patients and support people will receive a digital pass on their phone that provides faster entry to your appointment or inpatient visit. Patients who may have completed a phone screening prior to their visit still need to answer questions on the prescreen app before entry.
Read about the screening process
---
COVID-19 Testing
If you have symptoms or have been in close contact with someone who has COVID-19, testing is an important way to protect your family, friends, and community.
---
COVID-19 Vaccine
Mass General Brigham is offering appointments for first-dose vaccine for patients 5 years and older, as well as COVID-19 booster shots for all adults 18 years or older, per the CDC's recommendations.
Important Information and Notices
The COVID-19 virus can spread easily. Learn more about what the symptoms are and methods for prevention.
Mass Eye and Ear patients are encouraged to manage their non-urgent health care needs through Mass General Brigham Patient Gateway, a secure and convenient patient portal that is accessible anytime.
Through Patient Gateway, patients can:
View all upcoming appointments
View lab results, reports and letters from your providers
Send messages and communicate with your care team
Request prescription refills
Access your medical records anytime, anywhere
Pay bills online
In response to COVID-19, you may schedule a virtual (telemedicine) visit for non-urgent appointments with a Mass Eye and Ear physician.
Related Resources
Mass Eye and Ear Audiology is committed to helping all people improve their communication ability, especially now when communication is more important than ever, and when it may be even more difficult to understand.
Learn more about apps that can improve access to communication immediately.
---
Navigating COVID-19 with Hearing Loss Webinar
Kevin Franck, PhD, MBA, and Felipe Santos, MD, present a webinar on navigating COVID-19 with hearing loss. Topics include:
Mitigating your risk of infection
When and how to get hearing help at Mass Eye and Ear
What if you need to go the hospital and have hearing loss
Self-help tips and tricks for hearing loss
Watch the webinar and read a related blog article.
---
COVID-19 Resources for Students with Hearing Loss and Teachers
Click here to find information and resources for students, parents and teachers, including techniques to minimize the impact of mask wearing, as well as how to create an online learning environment to best support student success.
Mass Eye and Ear experts have put together a series of webinars to help our patients navigate the COVID-19 pandemic through various symptoms, and provide resources and helpful information. Topics include:
Navigating COVID-19 with hearing loss
Managing pediatric hearing loss
Managing pediatric ear infections and Eustachian tube problems
Taking care of your nasal symptoms
Caring for your voice
Contact Your Provider's Office
If you are an established Mass General Brigham patient with a primary care provider, we recommend you contact your provider's office by phone or via Mass General Brigham Patient Gateway if you have symptoms that may indicate exposure to COVID-19 or if you believe you may have been exposed.
---
Use the COVID-19 Screener Online Tool
This always-on web tool allows patients who have symptoms of COVID-19 – or who are concerned about exposure to COVID-19 – to walk through a few automated online questions. At the end of the brief assessment, patients will be directed to next steps based on their health status.
---
Launch a Video Visit
Mass General Brigham offers convenient, high-quality virtual urgent care services if you an established Mass General Brigham patient in Massachusetts. If you have concerns about COVID-19 or COVID-like symptoms, you can virtually and securely connect to a provider.
In the United States, there have been millions of cases of COVID-19, with many resulting in hospitalization and a percentage of these cases requiring intubation and ventilator support. Early studies suggest that approximately 20% of patients who have had intubation or tracheostomy after COVID-19 will have an abnormal laryngeal finding, including vocal fold paralysis and subglottic stenosis (airway narrowing). If not treated early, some of these problems can be permanent.
A group of clinicians from across Mass General Brigham and beyond came together from multiple disciplines to assess how to best treat and study these COVID-related conditions.