/assets/MEE/images/mgb-default-thumb.png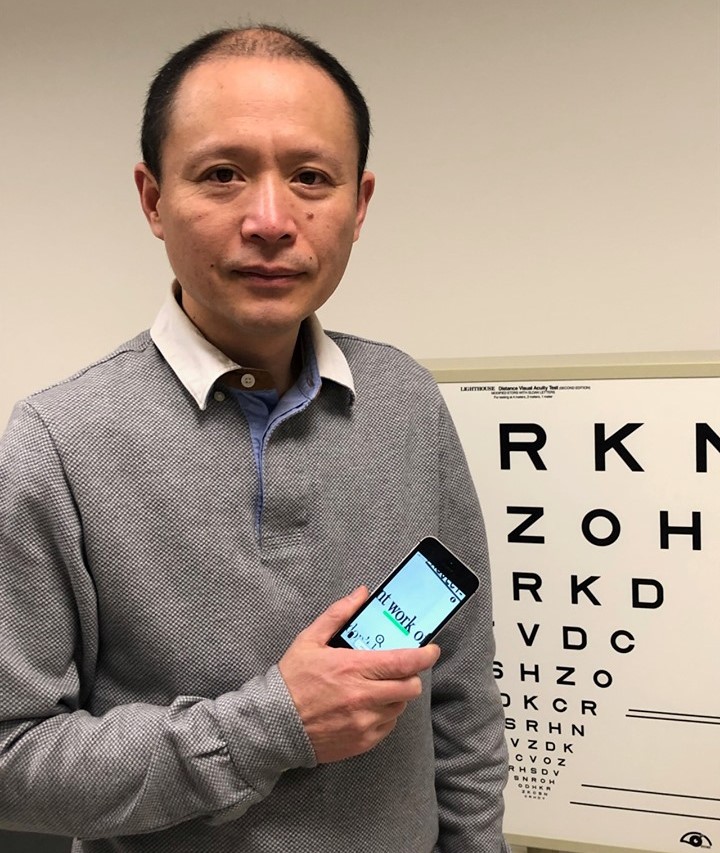 With support from Research to Prevent Blindness, Microsoft's AI for Accessibility program, and other generous donors, Gang Luo, PhD and his team have created a suite of innovative vision assistance smartphone apps called SuperVision apps. These apps provide advanced navigation services to people with visual impairment to increase independence and improve quality of life. SuperVision apps are free to the public and have been downloaded more than 700,000 times to date. Dr. Luo and his team routinely upgrade the apps to improve functionality and performance.
SuperVision Magnifier
SuperVision Magnifier offers supreme image stabilization capabilities. Blurred images caused by hand shaking can now be a thing of the past. From reading small print to seeing signs in the distance, SuperVision Magnifier is your go-to vision app for seeing better and clearer.
Watch this video to learn more about SuperVision Magnifier. Download the SuperVision Magnifier app on iTunes.
SuperVision Goggles
SuperVision Goggles can turn your iPhone into a head mounted display device. This app is designed to be used together with virtual reality glasses, which are widely available off the shelf. In contrast to more expensive head mounted display visual aids, SuperVision Goggles are a low-cost, hands-free, vision assistance solution for people with visual impairment.
Download the SuperVision Goggles app on iTunes.
SuperVision Search
SuperVision Search helps people with visual impairment to more accurately and efficiently find information in their daily lives. Just as Google search finds information in the digital world, this "smart magnifying glass" uses your phone camera to locate and interpret bank statements, restaurant menus and other information of interest in the physical world.
Watch this video to learn more about SuperVision Search. Download the SuperVision Search app on iTunes and Google Play.
---
Contact Us
For more information about how you can participate in supporting SuperVision, contact:
Sarah Church
Senior Director of Development
Department of Ophthalmology
Massachusetts Eye and Ear
sarah_church@meei.harvard.edu
617-573-4223