/assets/MEE/images/mgb-default-thumb.png
Pediatric Ear, Hearing and Balance Center
Otolaryngology–Head and Neck Surgery
Pediatric Hearing Center
Phone number for
For Appointments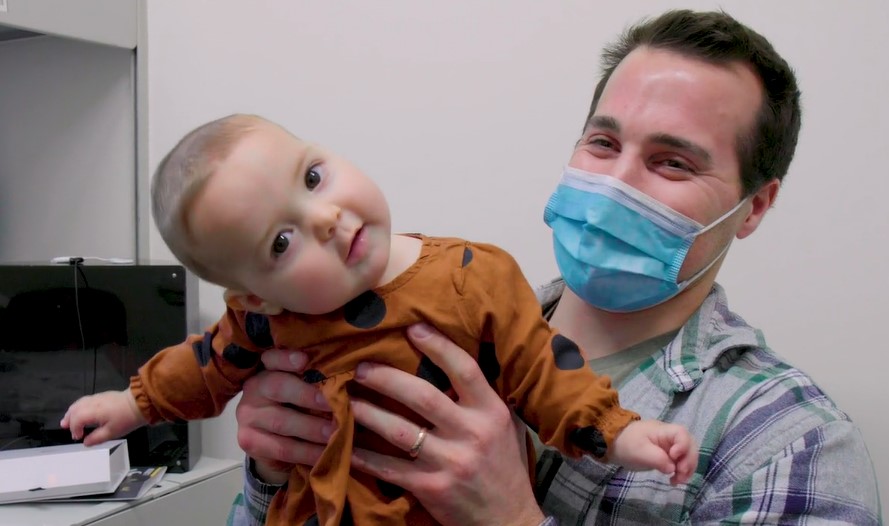 Under the direction of Daniel J. Lee, MD, FACS, the Pediatric Ear, Hearing and Balance Center at Mass Eye and Ear cares for children with a wide variety of conditions, including complex disorders of the ears, mild to profound hearing loss and dizziness.
Watch Baby Luna's first sounds
Preparing for Your Visit
Please bring all relevant records you already have, such as hearing tests or speech-language evaluations. For cochlear implant users, you can ask the clinic you're coming from to email records from their clinic. Having this information will save time and help our team make a more informed diagnosis and provide better care.
Help your child prepare for their audiology appointment by viewing our Hearing Appointment Booklet. The information in our booklet will help your child know what to expect during their visit.
Resources for Patients and Families
Meet Our Team
From routine issues to the very complex, our team of specialists is uniquely qualified to meet the needs of children with ear and balance problems. Our physicians are all trained in ear, nose and throat disorders as well as pediatric care.
Conditions We Treat
Did you know?
Mass Eye and Ear physicians consult with genetic specialists at Massachusetts General Hospital who provide expertise on determining any possible genetic causes of your patient's hearing loss or complex ear condition.

When hearing is impaired, language is delayed. Our speech and hearing specialists work to develop appropriate receptive and expressive language for children.

We work to provide comprehensive early intervention, insuring that children receive important auditory information during the early, critical intervals of hearing development.